Review of interpreting and translation services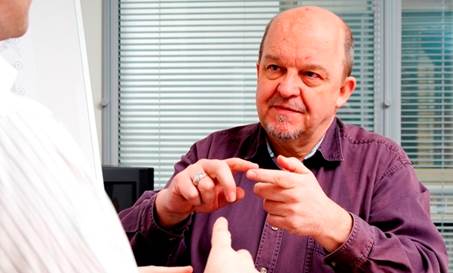 NHS Lewisham Clinical Commissioning Group (CCG) is working with NHS Southwark and NHS Lambeth CCGs to review the interpreting and translation service for patients in GP surgeries, dentists and opticians.
Our areas are richly diverse, with patients from numerous cultural and ethnic backgrounds speaking over 100 languages. The interpreting and translation service helps people communicate with their doctor or nurse if they do not speak English.
The services provide translation over the telephone, face-to-face, or with a British Sign Language (BSL) interpreter. It is not a health advice service.
We want to hear from people who use the service, particularly those who speak the most requested languages. In Lewisham, these include Spanish, Mandarin, Vietnamese, Turkish and Portuguese.
This is your opportunity to tell us what you think about interpreting and translation support and help us shape local services. Please complete our survey by 31 January 2018 to help us understand your experience of the service and whether it meets your needs. To give your views on the service please click here.
A report will be written in February 2019 outlining recommendations about how the service will look in the future.
If you wish to be involved or request further information please email Yvonne Davies (ydavies@nhs.net), Commissioning Manager for NHS Lewisham CCG, who is leading the review across all three boroughs.
Translations

​Arabic

​للاستماع إلى رسالتنا حول مراجعة الترجمة

وخدمات الترجمة باللغة العربية يرجى النقرهنا.

لإعطاء آرائك حول الخدمة ، يرجى الإطلاع على استطلاع الرأي الخاص بنا بالنقرهنا.

​Cantonese

​Mandarin

​Polish

CHCAC USLYSZEC INFORMACJE DOTYCZACE USLUG TLUMACZEN PISEMNYCH I USTNYCH W JEZYKU POLSKIM PROSIMY KLIKNAC -tutaj

PROSIMY O UDZIELENIE OPINII ODNOSNIE NASZYCH USLUG WYPELNIAJAC ANKIETE , KLIKNAC -tutaj

​Portuguese

​Para ouvir a nossa mensagem sobre a revisão dos serviços de interpretação e tradução em Português por favor clique aqui. Para nos dar a sua opinião sobre este serviço agradecemos que preencha o nosso formulário clicando aqui.

​Somalian

​Si aad u dhegaysatid farriintan ku saabsan dibuhabaynta tarjumaadda fadlan ku dar 'Somali' halkan guji. Si aad adeeggayaga fikrad uga dhiibatid fadlan Buuxi daraasaddan oo Guji halkan

​Spanish

​Para escuchar nuestro mensaje acerca de los servicios de interpretación y traducción en español, por favor cliquea aquí. Para darnos tu opinión acerca de este servicio completa nuestra encuesta cliqueando aquí.

​Turkish

​ Tercümanlık ve Çeviri Hizmetlerini gözden geçirmekle ilgili mesajımızı TÜRKÇE olarak dinlemek için lütfen burayı tıklayınız. Hizmete dair görüşlerinizi bildirmek için lütfen anketimizi buraya tıklayarak yapabilirsiniz.

​Vietnamese

​Hãy nhấn vào đây để nghe thông tin về việc xem xét Dịch vụ Thông dịch và Dịch thuật bằng Tiếng Việt. Xin quý vị nhấn vào đây để hoàn thành bảng khảo sát góp ý kiến của quý vị.

​British Sign Language

​To find out more about the review, you can view this video which has been translated into British Sign Language. Subtitles are also available.