Employee of the Month for October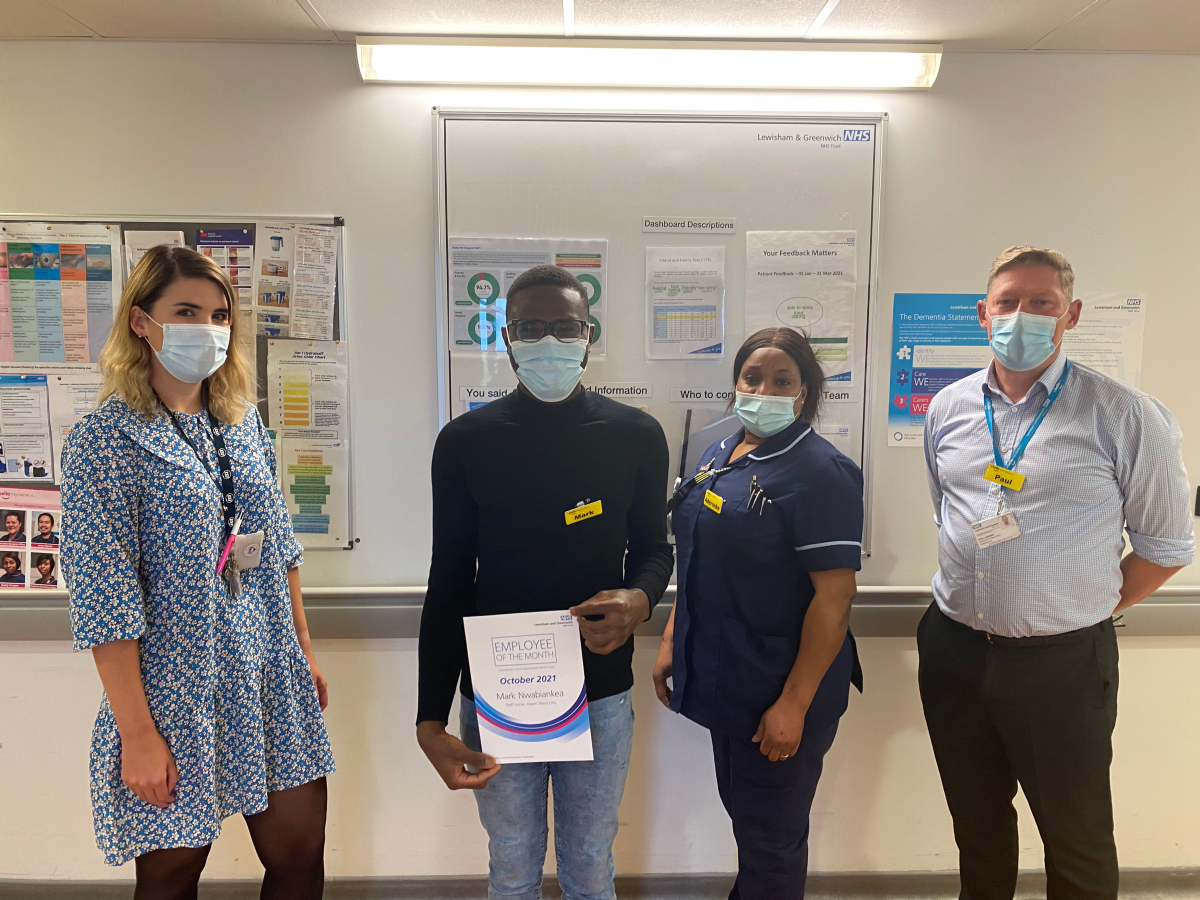 Congratulations to Mark Nwabiankea, Staff Nurse on UHL's Aspen Ward, who is October's Employee of the Month.
Mark was nominated independently by three of his colleagues, Scean Davis, Faustina Awuyah and Mabel Elebesunu.
They particularly singled out what a fantastic advocate he is for patient care, safety and nutrition. Scean said that he would "give tips on how to help feed and maintain our patients' nutrition better" and that "he has been able to improve our discharge process and facilitate better transfers to other wards for our patients".
Mark was also described by his colleagues as being a great leader, taking the time to teach new members of staff and going the extra mile for patients.
When discovering he'd won, Mark said: "I'm speechless! I see myself as part of a collective of brilliant individuals and I wasn't expecting to win. I'm proud to work with the best team in the hospital and I'm happy to be recognised."
This month Employee of the Month was judged for us by a panel from ISS, who provide our catering, cleaning and portering services across the Trust.
Fawn O'Brien, ISS Senior Manager, who led the judging panel said: "We chose Mark as Employee of the Month because he leads by example and is a calm and kind professional. His team describe him as organised, dedicated and regularly thanked by patients, so it's evident he has a positive impact to all those around him."
Fawn O'Brien, Aderonke Okuneye (Ward Manager) and Paul Larrisey (Divisional Director of Operations - Lewisham Medicine and Community) congratulated Mark and presented him with his certificate.