Building works to improve our Emergency Department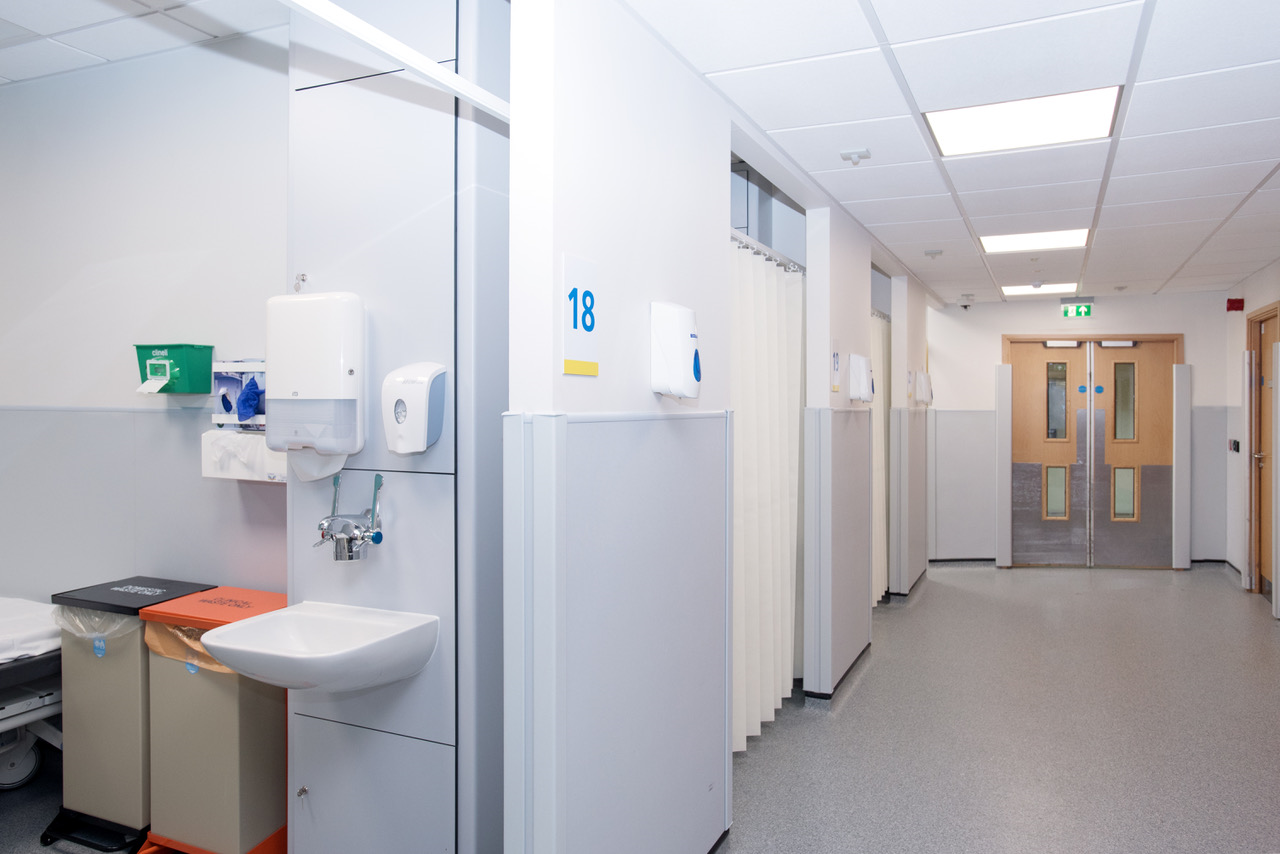 One of our priorities is to improve how we manage the demand for emergency services over the winter months. We have now completed the building works at University Hospital Lewisham (UHL) and the Queen Elizabeth Hospital (QEH) to improve capacity ahead of winter. The funding for these building works was awarded to the Trust from a national pot designed to improve capacity and flow across the emergency pathway.
At UHL this money was invested in relocation of the extended hours GP service to the yellow zone within UHL freeing up space in the ambulatory care unit to see more patients. We have also put in an additional four cubicles for patients in the emergency department (ED) and an additional treatment room in the urgent care centre (UCC).This will enable us to carry out consultant led rapid assessment and treatment for patients in the ED, reducing waiting times.
At QEH, we have built an extra treatment room in the ED to see patients early in their pathway and reduce the time they have to wait for treatment. We have also carried out significant improvements to the UCC, including an additional treatment room and extended waiting areas, including a new dedicated waiting area for children. There is also a new "patient champion room" by the entrance to the UCC where staff will help arrange GP appointments as well as registering patients with local GPs.
The estates improvements have supported the new model of GP streaming on each site, with early GP assessments for patients to direct them towards the right services. This could be GP extended access, UCC, Ambulatory Care, pharmacy or the ED.